March 13th 2023
Performance Days 2023 is approaching!
On March 15 – 16, we will have our booth in Munich to participate at Performance Days 2023 and showcase all Solucell related technologies.
If you are interested in discussing with us and learn more about Solucell world, do not hesitate to stop by our booth at anytime or pre-book an appointment
Special guests of this edition will be our US/Indian partners Kajpac, Sambandam Spinning Mills and Victus Dyeings to present a new exciting collaboration to offer knitted SolucellAir products from India

Come to meet with us in hall A1 at booth B04
March 1st 2023
We're proud to announce the first SolucellAir collection made by ASRV.
A wonderful cooperation with ASRV and Supima combining best cotton fibres, advanced technology and amazing design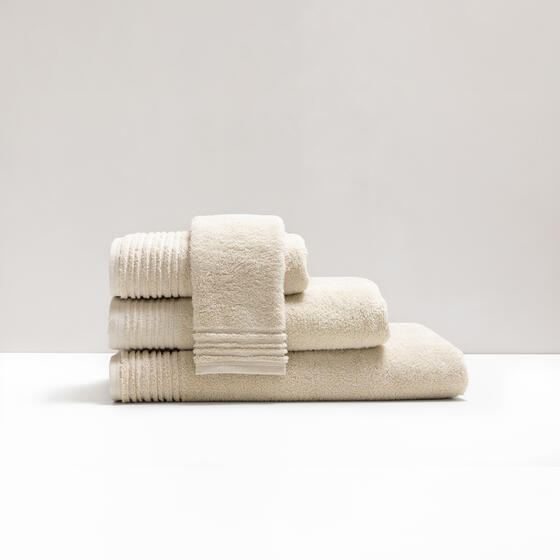 January 12th 2023
We're proud to announce the first Solucell Zero-Twist towel collection made by the Belgian luxury brand Clarysse.
https://www.clarysse.com/en/our-first-zero-twist-towel
December 12th 2022
We're glad to partner with Muratec and merge great spinning technology with our special material, to achieve a unique combination that enhances fabric characters and performance with multiple types of fibres.
We're looking forward to developing more new products together!
https://www.facebook.com/muratec.textile
August 12th 2022
Thanks to our US partner David Sasso from DNY for the support in promoting Solucell related technologies and for the article on "California Apparel News".
http://apparelnews.media.clients.ellingtoncms.com/Newsletter2/080422/can080522-pages-4.pdf

January 13th 2022
BYR patented technology allows Solucell Zero-Twist being successfully and efficiently run on Karl Mayer towels warp knitting machines!
Great partnership between BYR and Karl Mayer to promote innovation through machinery advancements and yarn technology.
Click HERE and check out more!
October 29th 2022
October 2021 edition of Shanghai Intertextile in difficult circumstances, but finally a successful occasion to showcase the latest Solucell developments during a physical show!
October 18th 2021
Check the video Interview with David Liu during Intertextile show in Shanghai.
Discover more about Solucell and contact us for additional information and to start working with us!
September 24th 2021
Despite the pandemic situation, BYR team kept developing new ideas and innovative technologies and is ready to finally go live in the occasion of the next edition of Intertextile Shanghai.
The show was supposed to take place in August, but it was postponed to October 9th-11th.
Pls come to visit us at our booth in Hall 1.1 – B76 and discover more about the most recent developments with SolucellAir technology and explore a new world of ideas with Solucell ZeroTwist, Solucell WarpKnit and Solucell SmartVent.
June 1st 2021
We're glad to announce Our licensed partner Rip Curl presented its first SolucellAir products under the Searchers collection.
Flannel shirts 20% lighter and 30% warmer than regular cotton ones to accompany and protect surfers when outside the water during the winter…
Available "Down Under"…
February 11th 2021
We're glad to announce we recently joined the US Cotton Trust Protocol targeting to offer products in US cotton with full traceability and aiming to follow quantifiable and clear sustainable policies.
Let's grow sustainable practices together!
February 10th 2021
After joining as technology partners for quite sometimes, we're proud to announce that we're now officially a Cotton USA licensed company.

Being part of the Cotton USA family is not only choosing top quality cotton and ensuring better quality SolucellAir products but is an additional step forward in the direction of traceability and sustainability while selecting raw materials.

We're excited to keeping developing Solucell based products using US cotton and further cooperate with CCI friends to promote natural performance for home and apparel products!
January 15th 2021
We're glad to announce that Chinese baby-wear brand PawInPaw is going to launch his first SolucellAir product for the new S/S collection!
Every parent wants to see his baby cuddled by natural fibres and cotton is the first fibre of choice.
The added performance of SolucellAir can then put all parents at ease as their babies shall remain comfortable in every situation without worrying about being too cold or too hot, or too sweat…
Look for SolucellAir hang-tags in the shops and find the comfort you and your baby deserve!
January 4th 2021
We begin the new year with the excellent news that finally the first SolucellAir sweater collection is available for purchase at Tommy Hilfiger locations online and on-site.
Tommy Hilfiger is the first brand to launch flat knitted products in 100% SolucellAir cotton targeting actual performance in natural fibres and offering a wide range of products able to make you comfortable in all climatic conditions.
Check for the TH Warm 100% cotton collection and try the real comfort of SolucellAir!
More products and styles to come…
December 15th 2020
Indian Towel manufacturer Alaska Fabtech launched a new collection of Solucell zero twist towels choosing Solucell as material of choice for their new developments, targeting care for the environment and improved production process.
Switching from PVA to Solucell means greener production by lowering the COD by over 50% and the solid waste by over 30%, but keep the same excellent and luxurious quality as before.
October 26th 2020
Indian Towel manufacturer Kapoor Industries launched a new collection of Solucell zero twist towels with excellent quality and care for the environment.
Bulky and soft Solucell Zero-Twist towels are the new frontier of luxury home textile products
October 14th 2020
We're glad to announce that our first cooperation with Timberland is finally available in the shops. 
A great collection of SolucellAir shirts are available worldwide for purchase in the shops and online.
Thanks to the hollow structure fo SolucellAir yarns, Timberland shirts are soft & light and have a better thermal performance than regular products, though they reman fully natural being realized in pure 100% BCI cotton.
Look for Mascoma River shirts and for the SolucellAir label!
September 14th 2020
Visit BYR International during September 2020 Intertextile in Hall 4.1 – C77 and discover more about Solucell and its related technologies!
Also visit our new dedicated website as: www.solucellair.com (in Chinese)
SAVE THE DATE – September 23rd-25th
July 6th 2020
Getting hot? Here the perfect outfit for the summer season…or for any season… Supima SolucellAir t-shirts made with luxury cotton with added functions and increased comfort…
More new products are coming for the next season…Stay tuned and get the latest updates on our website and socials…
April 6th 2020
 The Coronavirus situation is hitting the entire world…
…at BYR we got first hit at China side, then now we're in lockdown on EU side.
Fortunately we're all well we are working from remote when necessary, while the production of Solucell and related yarns is fully operative in Asia after a forced stop of 2 months.
As most of our customers and partners are also in lockdown in their own countries, we're taking this time to work on more ideas and opporutnties to offer at reopening, with the aim to focus on the future more than on the unlucky present.
Let's hope this virus will be able to disappear soon…
February 28th 2020
UPDATE: THE SHOW HAS BEEN CANCELLED DUE TO CORONAVIRUS
BYR International announces his participation to the next edition of Performance Days in Munich during April 22nd-23rd.
Performance Days is a special exhibition dedicated to Performance in textiles. Companies from around the globe will showcase the latest developments in performance fibres, yarns and fabrics to an audience looking for innovation and new ideas.
We'll display new fabrics using SolucellAir technology, to achieve performance in pure natural cotton and will also present our latest developments in warpknitting apparel fabrics, targeting increased comfort and a smart use of natural fibres.
BYR booth mumber will be D21.
SAVE THE DATE and VISIT US!
January 20th 2020
BYR International announces his participation to the next edition of Premiere Vision in Paris on February 11-13 2020.
Premiere Vision is the European leading exhibition dedicated to apparel fabrics, yarns and accessories, showing the latest dendencies and showcasing the best collections made by international mills.
BYR will exhibit in the Yarns section dedicated to new technologies and innovation in Hall 6D52.
Everyone is invited to meet with us discover more about SolucellAir and the latest developments in apparel fabrics, targeting increased comfort and a smart use of natural fibres.
SAVE THE DATE!
October 30th 2019
The Italian magazine "Il Venerdì", a special publication linked to La Repubblica, one of the most important newspapers in Italy, dedicated an article to the succesful cooperations between Italy and China in this new Silk Road era.
Among the cited successful experiences also BYR case and the efforts of its partners to provide innovation for the textle industry through Solucell and SolucellAir technology.
April 25th 2019
BYR teamed up with with XinJie Weaving to realize a collection of SolucellAir towels and bathrobes to target the hospitality industry and present it in occasion of the last exhibition dedicated to hotels and hospitality in Shanghai.
SolucellAir towels are super soft, light, highly absorbent and quick dry, performing better than any other regular cotton towel.
In addition they help to save water and energy during washing due to their special hollow structure.
We hope to see more hotels running qulity towels by giving extra performance and luxury to their customers…
April 10th 2019
Levi's just launched their new performance denim collection, powered by SolucellAir.
The all seasons tech jeans are made with SolucellAir functional cotton enabling the fabric to regulate temperature and moisture and making them comfortable in every climatic conditions.
These new jeans can be used in summer as well as in winter keeping maximum comfort and performance in natural cotton like no other jeans can do.
Different models and styles are available…check them out!
March 17th 2019
On March 28th 2019 BYR International team will be again in Beijing for the China Fashion Week.
This year BYR will be partnering with Cotton USA and with the famous  designer Liu Wei to present a workwear collection made by US cotton and powered by SolucellAir and TryCo technologies.
Workwear and uniforms are a natural field of application for SolucellAir.
The target of the technology is to increase the comfort of garments through enhanced functionality applied to natural fibres, and workers will be able to benefit of all these features through a new collection of targeted garments.
Save the date and follow us!
March 10th 2019
The BYR team will attend the new edition of Intertextile Shanghai from 12th till March 14th.
Solucell Zero-Twist and SolucellAir towels will be displayed at the Cotton USA booth in hall 5.2 – D21
Come to meet with us and discover more about Solucell for both home and apparel textiles!
March 4th 2019
The Website is back online!
After some necessary maintanance and the migration to a new platform we're back online…
in the coming days some bugs might be still there…we apologize for the inconvenience and we're working to improve the experience and to be able to update this site more often with all news…
Enjoy browsing and learn more about the Solucell world!
February 12-14 2019
The BYR team joined the winter edition of Premiere Vision in Paris.
This edition we presented a newly made flat knit garment made by US cotton with SolucellAir technology, realized by Lita (Lawsgroup).
The sweater was well paired with SolucellAir jeans by Advance Denim completing the outfit and creating a smart combination.
SolucellAir sweaters target extra comfort and performance to extend the life of cotton garments, making them the best choice not only during mid seasons, but also during winter due to the improved thermal performance granted by SolucellAir.
SolucellAir cotton garments can in fact reach similar CLO values compared to 100% wool garments keeping low weight, soft touch and extreme comfort in every occasion!
January 8-11 2019
The BYR team joined the new edition of Heimtextil held in Frankfurt at the beginning of January.
This year we displayed different towels made by US cotton and either realized by SolucellAir technology, or being Solucell Zero-Twist prodcuts.
The main topic this year was about sustainability.
On one side we explained how to reduce the pollution by using Solucell in place of PVA for the prodcution of zero-twist towels, on the other side we could present our newly realized water treatment system, able to recover all Solucell wastes and enabling a fully sustainable prodcution targeting the circular economy.
We'll be back with more news about this new system in the coming weeks…
©SOLUCELL – 2019 – Website by Sachin Tempini